---
PdhWebDevelopment - Websites for all.
---
We believe that our future is linked to the success of our clients. We specialise in helping smaller organisations benefit from full function, tailor-made web presence.
New to the Web? Limited resources?
We offer various start up options. In all cases we will tailor your website to meet your needs and attract visitors in a way that is consistent with your house style.
Currently using a "Template" system or a page in an online Directory? One of our bespoke websites will provide added functionality such as picture gallery or Group Forum and improved layout and look.
Does your current website need updating, does it do what you want it to? Tell us what you want to achieve and we will create a website to achieve your goals. Improve the design, easy update pages, added functionality including scripts, Facebook, youtube, downloads, payPal, Google Maps, TicketMaster
---
---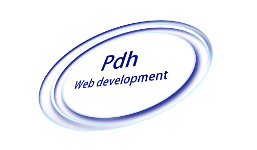 About Us
---
Our aim is to maintain an excellent reputation for providing relevant and high quality websites while keeping our prices as low as possible.
We are a young company specialising in helping smaller organisations establish a good, high impact web presence. We have already helped a range of organisations with varying needs and experience. Some already had a web presence that needed updating or improved functionality, some had no web presence but had developed traditional marketing documents such as leaflets, press releases and advertisements, others were just starting out with an idea and a commitment, but no marketing material.
Whatever your need, we will take a personal interest and work with you to produce a website that will attract customers and help you achieve your business goals.
---
Powered by WHMCompleteSolution